Shinsplints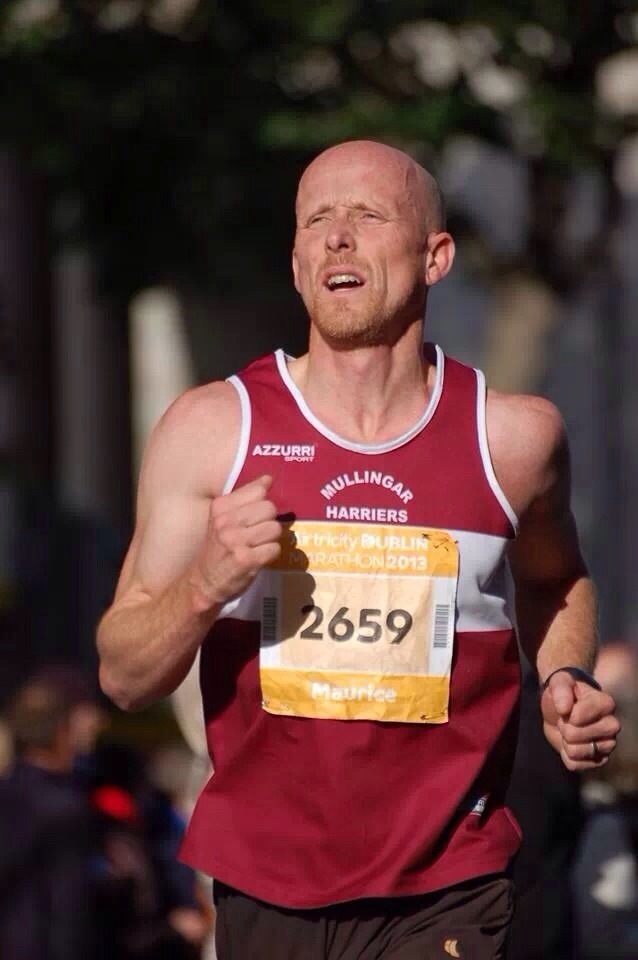 In my experience of coaching perhaps 1000's of runners the most common injury/pain complaint I hear is shinsplints.
This is ESPECIALLY true for BEGINNERS! However, fear not! Yes this is a very common complaint, but it is very preventable and curable.
Probably the most common cause is doing too much too soon – increasing the workload too quickly. Hence why it's rarely an injury that more experienced runners get, but quite common with beginners.
So for example; if you go from walking once or twice a week for 15 minutes each time, to running 3 times a week for even just 10 minutes you are putting yourself at a much higher risk of developing shin splints. Another example is; going from running once a week to running 3 or 4 times a week. Too much too soon. While it won't affect everyone negatively, the chances are quite high of incurring a painful injury like shin splints.
The general GOLDEN RULE with running is to be PROGRESSIVE and to overload MODERATELY. In fact the overload (weekly increase) should be no more than 15%. Simple maths here:- if I run a combined distance of 10km one week, the next week should be NO MORE than 11.5k. This takes DISCIPLINE. Some weeks you might feel great and say to yourself "yeah the weathers great I feel great, I'll double the distance run from last week. MISTAKE. What happens if the following week the weathers awful, you don't feel great, the kids have stuff on etc etc and you get NO RUNS done. Then the NEXT week is even harder both physically and mentally. Or maybe you force yourself to go out in the rain, at odd hours and "tough it out" and run twice the weekly distance AGAIN. The NEXT week is when shin pain can really kick in and you're so sore you can barely walk without pain never mind run. Then you get nothing done for 2 or 3 weeks and by that time you think – actually I don't think this running lark is for me – I'm just not cut out for it. My body isn't able. I'm getting older now and maybe my time for running has passed. Well I gave it a shot – but I guess that's the luck of the draw – some people are lucky enough to be able to do it, I'm just not one of them. I'll grab a pizza and watch the Soaps and ease into middle age. THIS IS SIMPLY NOT TRUE!!
My attitude has always been:- if you can run 1km – you can run 42km. Maybe not next week or next month but it CAN be done.
Shin splints can also be caused by inappropriate footwear. If you've had the runners/trainers/sneakers for a year or two – get a new pair. Invest in a decent quality pair- suitable for running. Not tennis shoes or plimsoles.
Treatment for shin splints is the old faithful R.I.C.E. Rest ice compress elevate. Ice the shin bones up and down left and right. Do this while seated and with the leg elevated. 15 minutes moving the ice/ice pack from one shin to the other. No ice pack? No problem – I use a bag of frozen peas or equivalent from the freezer. The calf muscles contracting (shortening in length) puts pressure on the shin bone causing pain – so plenty of calf stretches throughout the day. It only takes 30 seconds on each leg 3 or 4 times a day and will help keep the calf muscles at their proper length thus helping reduce pressure in the shins.
For most sufferers of shin splints, it's not a huge problem for very long and can usually be overcome with due care. However, some of us are just more prone to it than others whether through genetics, our physical build, or biomechanics. For this relatively small percentage of sufferers, a progressive programme of calf and Achilles' tendon strengthening and stretching is effective. But like most things in life – you have to PERSEVERE
#shinsplints
#mauriceloobyfitness
#coach
#marathon