World Championships – 4 Weeks To Go!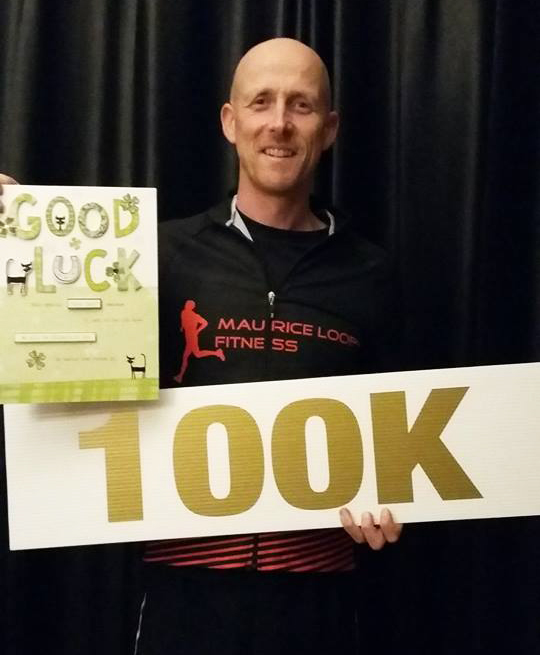 Less than 4 weeks to go before the 100k World Championships in Holland.
Compared to last week, significant improvement. However, I'm very conscious of the relative enormity of the task ahead.
Monday morning: massage. Not too tight! It's important to drink plenty of water and to eat some good quality protein soon after a massage. It is said that a sports massage is similar to a hard work out so, strange as it sounds, post massage recovery is important. The water helps flush the toxins released by the massage out of the system and the protein helps speed up the muscle fibre rebuilding process. 61 miles run this week as follows…
Monday evening: 3 miles recovery run
Tuesday: 8 miles including 7 X 900 metres at a moderate pace (just under 6 minute per mile) with 2 minutes rest between each one. I felt really good for this mini session. One of the repeats I pushed out to 1k and ran it hard in 3 minutes flat.
Wednesday: as Tuesday more or less. Felt fine here also.
Thursday: 3 miles recovery run plus a few strides (200 metres at about 5k race pace).
Friday: I think Tuesday and Wednesdays sessions caught up with me a bit here, giving me a stern reminder of the fact that I am far from 100%. I ran 7 miles at 8.08 minute per mile pace with average heart rate of just 122. However; though the pace, and more particularly, the heart rate would suggest a very easy run; it felt very laboured. My legs and whole body felt very fatigued from the second mile. The runs I did on Tuesday and Wednesday would normally take very very little out of me.
Saturday: it's fascinating what a difference a day makes! Yesterday after the very sluggish 7 miles I went to a wedding in Dublin, ate loads, drank loads, had a late night and an early morning. Came home and went out to run the EXACT SAME run asyesterday….No fatigue, ran at 7.04 per mile, with heart rate average significantly higher at 141 average and felt great!?! So the heart rate never lies. According to it, I was working significantly harder than yesterday, and I was over a minute per mile quicker; BUT the run felt significantly easier. Theories anyone?? Please don't hesitate to contact me on this one. I've discussed it many times with many people….
Sunday: as last week, this is the one that I'm really using to gauge my recovery and fatigue levels. I was a little apprehensive but knew I had to try 25 miles. Last Sundays 15 felt good – hopeful. This Sunday slightly over 25 miles was duly ran in 3.15, thats 7.48 per mile pace with average heart rate of 131. Reasonably happy with that. Exactly the same pace per mile as last week's 15 miles with average HR of just 3 beats per minute higher. Felt a bit achy around the front of the pelvis in the last few miles but am optimistic for next Sundays final LONG run which will have to be 30-35 miles.
To put a little perspective on the heart rate zones…
Last December I ran the Clonakilty Marathon as a training run for the Irish 50k championships – not flat out but maybe at 90-95% in a time of 2.54 (6.39 per mile) with average HR of 158. 6 weeks later I ran the Lilliput Marathon also as a training run in the exact same time but with average HR of 155 – improvement. 3 weeks later I ran the Irish 50k Championships on a fairly hilly course in 6.24 minutes per mile with average HR of 163 – flat out. 8 weeks after that I ran the longer and very hilly Connemara 63k Ultra Marathon in 4.28 averaging 6.49 per mile with average HR at 158.
The longer you run the harder it is to sustain a high heart rate. Also, when your body becomes so fatigued, it is difficulty to maintain a high heart rate. When I crashed in the second half of the Portumna 100k it was nigh on impossible for me to get my heart rate above 140 – the legs simply wouldn't allow it!