World Championships – 3 Weeks To Go!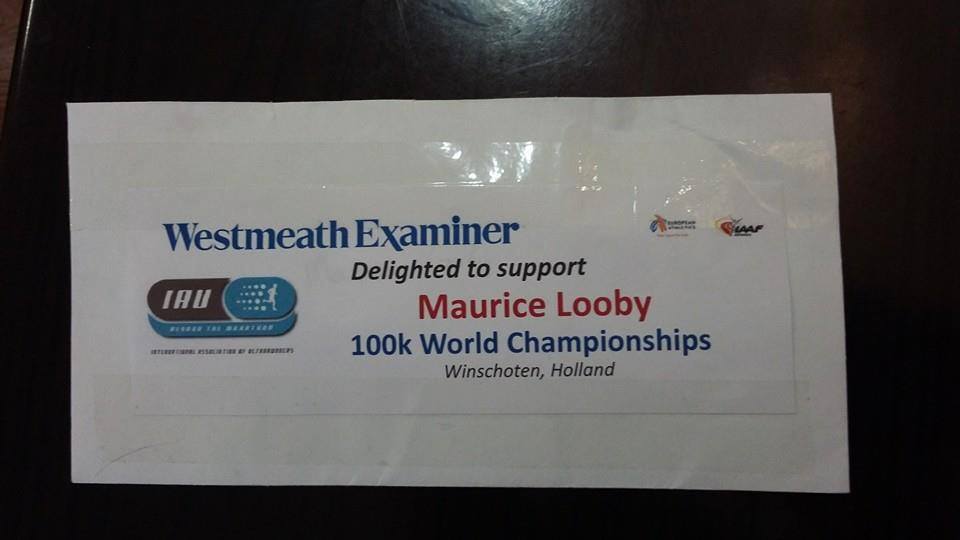 Inside the last 3 weeks to go before the 100k World Championships in Holland. This week centred on one key run; surely the most important training session of the whole plan. With that in mind, I told myself I would have no hard runs during the week – no "mini" speed sessions, because I wanted to be as fresh as was reasonably possible for the very long Sunday run…
Monday morning: massage. As last week; not too tight! That's a good sign the day after a 25 mile run. A bit tired, but understandable the day after – not too bad tho. 66 miles run this week:
Monday evening: a very slow 2 mile recovery run along with a few gentle strides.
Tuesday: a little over 8 miles at a modest 8.01 per mile pace, average heart rate = 128 – fairly low – signs of a good recovery from the 25 miler two days before!
Wednesday: as Tuesday with a few strides thrown in.
Thursday: 4 miles very easy pace.
Friday: 8.5 miles at 7.13 per mile, average heart rate 137. Not too bad but ideally when I do a run at this speed I'd like the average heart rate to be a little lower at around 134 or 5. Sounds like I'm splitting hairs but it all adds up!
Saturday I decided to do nothing in order to be as fresh as possible for the last mammoth run before the big day. (Having said that I'll still run around 20 miles next Sunday).
Sunday: believe it or not there are a couple of guys (Stevey McGeown and Larry Maguire) attempting to run 100 marathons in 100 days all around Ireland while raising mobey for the Laura Maguire foundation, a children's charity. Sunday it was Westmeath's turn and it was marathon number 94 in as many days in and around Lilliput Adventure Centre. A large crowd of Maurice Looby Fitness runners turned up to support this, running either the 10k or half marathon option. It was my pleasure to run the marathon distance with Stevey McGeown and then another 10 miles. As on previous weeks, thus was the key run – the one that would tell me the most. Very happy with it overall, running it in 4 and a half hours – that's just short of 60K. Average pace per mile of 7.30, average heart rate a smidgeon high at 140. However, a big positive I took was that I was able to vary the pace with relative ease. For example; mile 20 and 21 were run at 6.10 pace, mile 26 at 6.40 pace. I was also able to practice taking food and drinks on board. I ate 2 bananas and drank one litre of energy drink and half a litre of water.
Altogether a positive week. The taper will start now….